class="sc-29f61514-0 kHgAwW">
German police this week rounded up the last generation in Germany and searched 15 buildings belonging to the climate protection group.
170 police officers, 15 apartments and 7 suspects: The raids of the Bavarian criminal investigation department on Wednesday against the latest generation of climate stickers were tough. Background: The activists are accused of supporting a criminal organization and spending 1.4 million euros (equivalent to 1.36 million francs) on crime. The rigorous procedure caused an uproar in Germany – and protests.
A wave of expressions of solidarity followed. It seems that raids are now paying off. As T-Online reports, the activists have not been able to save themselves from donations since the searches.
Because two accounts of the last generation were blocked during the search, the numerous donations went to an association close to the group, it is said. This is the so-called "Social Council Now", which has set itself the task of providing information and networking to advance the concerns of the last generation.
Donations of more than 300,000 euros within a few days
On Twitter, the climate stickers had previously called for donations to the board of directors. "After the blocking of several of our accounts, the best way to support us at the moment is a donation to the non-profit organization Gesellschaftsrat Now," the activists said.
Some donors didn't have to tell them twice: according to T-Online, the account should have received hundreds of thousands of euros. Specifically: Friday morning, more than 300,000 euros (equal to 291,000 Swiss francs) had already been collected, the last generation wrote on Twitter.
"Darth Vader" made a bogus donation
Some donors appear to disagree with the authorities' handling of the house searches, according to comments from some donors. "Don't let it put you off," writes one patron. "I am shocked by the repressive actions of the (free) state", someone else writes.
However, some fake donations would have crept in among the generous sponsors. A user named "Darth Vader" is said to have lost 15 million euros (equal to 14.6 million francs). A short time later, the donation, which was marked "So that the Earth does not become a dead star", disappeared from the list again.
Darth Vader's donation was not an isolated case. For a short time millions more donations were received, but these quickly disappeared from the scene.
It is unclear what punishment threatens the climate stickers
Despite the national raids, the climate stickers are still combative. Shortly after the searches, they called for protest marches next Wednesday.
It is still unclear what punishment the seven accused climate stickers will receive. (dzc)
Source: Blick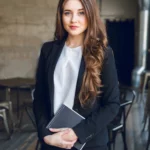 I am Amelia James, a passionate journalist with a deep-rooted interest in current affairs. I have more than five years of experience in the media industry, working both as an author and editor for 24 Instant News. My main focus lies in international news, particularly regional conflicts and political issues around the world.