The Vice President of the Russian Security Council, Dmitry Medvedev, warned that his country would carry out a preemptive nuclear attack yes Ukraine gets nuclear weapons, the far east he did not rule out.
"There are inexorable laws of war. If it is about (Ukraine's supply of) nuclear weapons, a pre-emptive strike will have to be carried out," Medvedev said during a visit to Vietnam.
In statements collected by the official Russian news agency TASS this Friday, the former Russian president also assured that NATO countries are expanding the types of weapons they send to Ukraine and that "the Kiev regime will probably receive aircraft (F-16)" and "maybe nuclear weapons." .
Medvedev assured that this would mean will launch nuclear-tipped missiles.
The statements of the current leader of United Russia, the Kremlin party, come after Belarusian President Alexander Lukashenko announced on Thursday the beginning of the transfer of Russian tactical nuclear weapons to the territory of his country, neighboring Ukraine.
Lukashenko refused to specify the number of nuclear warheads his country will receive, although he assured that he had agreed all the details with Russian President Vladimir Putin.
For his part, Russian Defense Minister Sergei Shoigu emphasized that deploying tactical nuclear weapons in Belarus does not mean delivering them to an ally country.
"Russia is not transferring nuclear weapons to the Republic of Belarus: Control over them and the decision on their use remains on the Russian side," Šojgu emphasized.
This Friday, the Kremlin refused to confirm the beginning of the transfer of Russian tactical nuclear warheads to the territory of Belarus.
"We know that Belarus it faces very hostile, not to say hostile, demonstrations from neighboring countries. This allows us to conclude that Belarus, like us, is in a very hostile environment," Russian presidential spokesman Dmitri Peskov said at his daily press briefing, when asked if he could confirm the Belarusian president's announcement.
Source: Panama America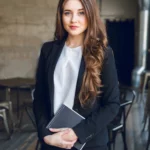 I am Amelia James, a passionate journalist with a deep-rooted interest in current affairs. I have more than five years of experience in the media industry, working both as an author and editor for 24 Instant News. My main focus lies in international news, particularly regional conflicts and political issues around the world.