Today, the Ministry of Justice of the Russian Federation supplemented the list of persons recognized as agents of foreign influence. It included the frontman of the rock group Bi-2. The authority said that EM Bortnik "made negative comments about the Russian Federation, its citizens and state authorities."
Leva Bi-2 (Yegor Bortnik) got into a scandal before Victory Day when he called the people of Russia "animals" on a social network. Then one of the fans of the 50-year-old artist asked him a question when he was planning concerts in Russia. "I will not return to Russia," assured the performer of the hit "Eternal Ghostly Counter"
ADVERTISEMENT – CONTINUED BELOW

Then there was information about the cancellation of the concerts of the Bi-2 group on June 10 in Luzhniki, August 12 in Sochi and September 2 in Volgograd. Vitaly Borodin, head of the Federal Security and Anti-Corruption Project, asked the Prosecutor General's Office to recognize Yegor Bortnik as a foreign agent.
Last fall, the Bi-2 group toured post-Soviet countries. Then she performed in Israel – Alla Pugacheva and Maxim Galkin appeared at this concert (included in the list of persons acting as a foreign agent). The couple kissed, the public was not embarrassed.
Foreign agents also became today: Alexander Gabuev, director of the Berlin Carnegie Center for Russian and Eurasian Studies, Magomed Gadzhiev, former deputy of the State Duma of the Russian Federation from United Russia, anthropologist Alexandra Arkhipova, economist Vladislav Inozemtsev, host of Popular Politics Irina Alleman, director of Novosibirsk Open College Sergei Chernyshov, Anna Pshenichnaya, National Union for the Revival of Russia, Council of Mothers and Wives and its leader Olga Tsukanova.
Even more interesting materials in our Telegram channel.
Source: The Voice Mag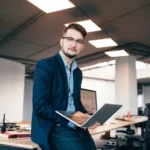 I am Dawid Malan, a news reporter for 24 Instant News. I specialize in celebrity and entertainment news, writing stories that capture the attention of readers from all walks of life. My work has been featured in some of the world's leading publications and I am passionate about delivering quality content to my readers.