He blockade of Venezuela hinders the revival of trade with ColombiaJuan Felipe Vallejo, representative of the Colombian Chamber of Clothing and Related Products, told EFE this Friday from the Venezuelan city of Valencia, where the Fedecámaras Carabobo 2023 business fair is being held until Saturday.
"Actually, it is not easy (to reactivate the trade) with the blockages that exist Venezuela", said Vallejo, one of 28 Colombian businessmen participating in the event held in Congress Center of the Hesperia WTC Hotel.
He expressed the hope that he would government both nations, who renewed relations in August last year, after more than three years of separation, "resolve this problem", at the negotiating tables where they "sit", so that the money that businessmen earn through business can reach another country.
"This is a question that (…) government they will clarify," said Vallejo, who sees this meeting with his Venezuelan counterparts as an opportunity to get tools to help the Colombian executive get on the right track.
He confirmed that the members who make research mission Andean countries were "shocked" to see that the Venezuelan private sector "is moving forward and does not want to let its sector fall."
For his part, the manager of the Eje Cafetero region National Association of Foreign Trade (Analdex) of ColombiaJesús Saldarriaga Gaviria, told EFE that during the event "face-to-face interviews" were conducted with Venezuelan businessmen from different sectors, with the aim of learning about "business opportunities".
"It seemed like activity very interesting, the comments of our businessmen are very good", he stated.
In his opinion, the visit helps to approach it much more precisely than it can be business with Venezuela".
More than 20,000 people are expected to pass through it Expo Fedecámaras Carabobo 2023which this year will have 170 exhibitors who will show their products and services, 50 more than in the 2022 edition.
In addition, several business conferences will be held in which he will participate business representatives and diplomats from various countries, with whom export and commercial exchange opportunities will be considered to strengthen the national economy.
The goal is to exceed 1,200 commercial operations which were carried out during the last edition.
Source: Panama America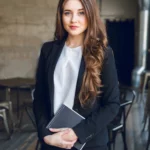 I am Amelia James, a passionate journalist with a deep-rooted interest in current affairs. I have more than five years of experience in the media industry, working both as an author and editor for 24 Instant News. My main focus lies in international news, particularly regional conflicts and political issues around the world.