class="sc-29f61514-0 kHgAwW">
A member of the right-wing "Oath Keepers" has been sentenced to more than 8 years in prison in the US.
After the leader of a far-right militia was convicted of storming the US Capitol in January 2021, another member of the "Oath Keepers" has been jailed. A former soldier was sentenced to 8.5 years in prison on Friday for her violent role in storming the seat of the US House of Representatives, according to media reports.
The group's founder, Stewart Rhodes, 57, was sentenced to 18 years in prison on Thursday, the highest sentence yet for seditious conspiracy – a leader of Florida's "Oath Keepers" faces 12 years behind bars. The conviction for seditious conspiracy is rare and therefore had attracted a lot of attention. However, the prosecution must prove that there was a conspiracy to overthrow the US government or to use force to defy its authority.
Supporters of Donald Trump (76) had stormed the seat of the US congress to prevent the election victory of Democrat Joe Biden (80) – and with it the defeat of the then Republican incumbent – from being confirmed from November 2020. There were several deaths. Trump had incited his supporters in a speech. (SDA)
Source: Blick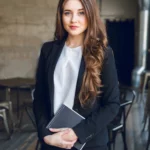 I am Amelia James, a passionate journalist with a deep-rooted interest in current affairs. I have more than five years of experience in the media industry, working both as an author and editor for 24 Instant News. My main focus lies in international news, particularly regional conflicts and political issues around the world.