A commercial flight was able to land at an airport in the South Korean city of Daegu after a passenger opened the emergency door shortly before landing, requiring some passengers to be treated. for respiratory problems.
The incident occurred on Asiana flight OZ8124, which connected Jeju Island to Daegu Airport (about 240 kilometers southeast of Seoul) with 194 passengers.
The flight took off at 11:49 a.m. local time and, according to passenger testimonies collected by Yonhap news agency, the door suddenly opened at 12:45 p.m., about five minutes before the scheduled landing time.
The person who supposedly opened the door was a male traveler in his thirties that he has been detained and is currently under investigation, Yonhap said.
The aircraft was able to land with the doors open and no one was injured or ejected during the landing.
Nine passengers were hospitalized for respiratory problems such as hyperventilation, although none were serious.
Passengers described scenes of panic on the plane when electricity began to rip through the cabin, causing many children on the plane to cry.
Fifty elementary and high school students were traveling by plane with the goal of participating in a sports competition in Ulsan, 60 kilometers east of Daegu.
South Korean media published the video barely 10 seconds recorded by one of the passengers on his phone.
The video shows the plane approaching the ground while the air violently shakes the interior of the cabin.
Source: Panama America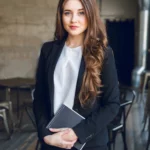 I am Amelia James, a passionate journalist with a deep-rooted interest in current affairs. I have more than five years of experience in the media industry, working both as an author and editor for 24 Instant News. My main focus lies in international news, particularly regional conflicts and political issues around the world.