class="sc-29f61514-0 kHgAwW">
It is still unclear who will win the presidential elections in Turkey: President Recep Tayyip Erdogan (left) or opposition leader Kemal Kiricdaroglu.
Chiara Schlenz
Foreign editor
In fact, everything should have turned out differently. Two days before the Turkish elections on May 14, Turkish opposition leader Kemal Kiricdaroglu (74) was four percentage points ahead of incumbent President Recep Tayyip Erdogan (69). This would have ended the "Erdogan era" after 20 years and ushered in a new era.
Then came the surprise on election Sunday: according to the election authorities, Erdogan received 49.51 percent of the vote, Kilicdaroglu 44.88 percent. Nothing was decided – none of the candidates could convince more than 50 percent of the electorate. The second round will therefore take place next Sunday.
Noisy The spectator index A few days before the elections, Erdogan is a full ten percent ahead of challenger Kilicdaroglu with 54 percent approval. Nothing has been decided yet. Still, experts assume that Erdogan has the better cards. Here are the reasons.
Was Kiricdaroglu the wrong candidate?
Turkey is asking itself this question. Because: Kilicdaroglu was also controversial within his alliance, other supposedly more charismatic politicians were given more opportunities. He is also explicitly supported by the Kurdish party HDP, which in the eyes of many voters excluded him as a candidate.
And: the opposition under Kiricdaroglu had a complicated plan, explains Ali Sonay (38), Turkey expert at the University of Bern, in an interview with Blick. "Reforms have been promised, such as a return to a parliamentary system," says Sonay. "But the focus may have been too much on Erdogan's deselection rather than a clear alternative vision."
Too many cooks spoil the broth
Six parties have pledged their support to Kiricdaroglu. What might initially have been taken as a sign of his popularity is now a burden. Sonay explains: "All these parties have different views." That made the alliance more diverse, but at the same time more unclear to many voters. Erdogan and his alliance, on the other hand, have had the same program for years.
Humans are creatures of habit
With this program, Erdogan was in power for twenty years. And it looks like he will stay that way for another five years. In 2028 he will no longer be allowed to participate under his own laws. So why change the president after such a long time? Many Turks seem to wonder that.
Mehmet Celik, editorial coordinator of the pro-Erdogan newspaper Daily Sabah, told CNN. "Erdogan managed to win 49.5 percent of the vote, despite all the challenges. Despite being in office for 21 years. He is still very popular."
Erdogan's nationalism is popular
For more attention for the Turkish and at the same time Islamic nation: that is what Erdogan and his alliance stand for. That appeals to many voters, explains expert Sonay. "Many voters see Erdogan as a kind of 'safe haven'." Erdogan's militant nationalism therefore resonated more with voters than Kilicdaroglu's temperance and anti-corruption campaign.
Some Erdogan voters also expressed these thoughts to Blick during the Turkish elections in Switzerland. Abdullah (43) and his friends voted for Erdogan. Why? "He is doing something for our country. Kilicdaroglu has no idea about our country. Erdogan deserves another term."
Opposition leader throws his own principles overboard
After the May 14 national elections, Kilicdaroglu knew he needed the support of Sinan Ogan (54), who came third in the election. In return, the opposition leader has agreed to bring 13 million Syrian refugees from Turkey – if he wins on May 28.
He lost the support of the Kurdish HDP and the Greens. "This is against general democratic principles," they write on Wednesday. The even bigger problem: Ogan does not support him either – but the alleged election winner Erdogan.
Source: Blick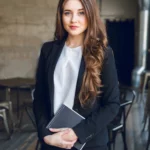 I am Amelia James, a passionate journalist with a deep-rooted interest in current affairs. I have more than five years of experience in the media industry, working both as an author and editor for 24 Instant News. My main focus lies in international news, particularly regional conflicts and political issues around the world.