class="sc-29f61514-0 kHgAwW">
A thief has swallowed a gold ring in Waren/Müritz (D). Why he did this is unclear. Fearing a colonoscopy, he spat the jewel out again.
The police in Waren/Müritz (D) have probably never experienced this! A thief tried to hide a gold ring from officers by swallowing it. The newspaper "Bild" reported on the strange incident.
When officers checked two men (37, 39) known to the police in the city harbor in the evening who were urgently suspected of committing several burglaries in the region, they found numerous pieces of jewelry. Then the unbelievable happened: while the police officers were busy securing the stolen goods, the younger thief suddenly grabbed a gold ring, put it in his mouth and swallowed it.
Hand over regurgitated ring
However, the action was of no use to the crook. The judge in charge of the case ordered an endoscopy — also known as a colonoscopy — at a hospital.
The culprit panicked at the prospect of the medical intervention. "When the police were with him in the radio patrol car on the way to the hospital, he suddenly choked the ring and handed it over to the officers," said police spokeswoman Diana Krüger. The physical intervention was therefore no longer necessary.
It is unclear why the thief chose this one ring and what exactly he intended with the swallowing action. Police are enlisting the public's help in finding the jewelry's owner. (nad)
Source: Blick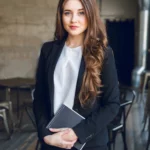 I am Amelia James, a passionate journalist with a deep-rooted interest in current affairs. I have more than five years of experience in the media industry, working both as an author and editor for 24 Instant News. My main focus lies in international news, particularly regional conflicts and political issues around the world.