A tragedy with a plot more violent than any series took place in the western region of the Brazilian capital, Campo Grande. Police raided a local resident's home, opened up the concrete floor in the outhouse and dug up an old wooden chest. A man's body was found inside. Fingerprints revealed it was soap opera actor Jefferson Machado, who went missing in January.
The woman explained that she rented the building to a man whose name was not released for the sake of the investigation. It is he who is suspected of killing Jefferson. He was last seen a month ago when he entered a rented building. Machado probably knew him.
Nine people, including seven civilian police officers, pulled the coffin out of the hole, about two meters deep. A lawyer for the actor's family told local news outlets that the chest belonged to Machado and had previously been removed from his home. "Jefferson was murdered in cold blood and brutally by envious, evil and, of course, unprincipled people," said Cynthia Hilsendeger, a close friend of the artist.
ADVERTISEMENT – CONTINUED BELOW

Machado's last acting job was in the 2022 Record TV soap opera The Flight. He had not been seen since January 27 and was officially reported missing on February 9. Machado's family learned of his disappearance after being contacted by an NGO. They said his eight dogs were abandoned at the actor's home in Rio de Janeiro. All of Jefferson's pets had collars with tracking devices — two of them died of starvation and dehydration, and six are currently being treated at a veterinary center, according to the Daily Mail.
The star's mother, Maria das Dores (73), last spoke to her son on January 29. He revealed that he went to Sao Paulo to interview for the role and stayed with a friend. The woman became concerned when she stopped receiving calls from him. Instead, there were only text messages with gross spelling mistakes that her son would not allow himself. "He wrote that he dropped his cell phone in the toilet, so he can't call and connect via video," added Das Dores.
The family became even more concerned when his mailbox password was changed and geolocation was disabled in February. Until the last moment, Mary believed that Jefferson was alive. The man's death shocked relatives – Machado also had a brother and a nephew.
Even more interesting materials in our Telegram channel.
Source: The Voice Mag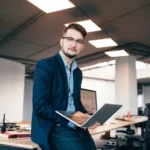 I am Dawid Malan, a news reporter for 24 Instant News. I specialize in celebrity and entertainment news, writing stories that capture the attention of readers from all walks of life. My work has been featured in some of the world's leading publications and I am passionate about delivering quality content to my readers.