The founder of the far-right Oath Keepers group, Stewart Rhodes, in a file photo JIM URQUHART | Reuters
The founder of the Oath Keepers group has been accused of leading a conspiracy to keep former US President Donald Trump in power
Founder of a far-right group Oath keepers, Stewart Rhodeswas sentenced this Thursday to 18 years in prison for leading a conspiracy to try to detain the former president of the United States Donald Trump in power.
Another member of the group, Kelly Meggshead of the state of Florida, was also sentenced to 12 years in prison for his participation in you attack the capital. These are the most severe sentences so far imposed on those accused of the attack on January 6, 2021.
Before reading the verdict, district judge Amit Mehta stressed that "absolutely" it can be allowed that "a group of citizens, who just because they did not like the result of the election or believe that the law was followed properly, incite a revolution." "You did it," he said.
November 29 rhodes and meggs a federal jury in Washington found them guilty of conspiracy to treason. During you attack the capitalthat left five dead and more than 140 agents injured, Rhodes remained outside the building overseeing an operation in which followers of former President Donald Trump (2017-2021) broke into Congressional headquarters as the two chambers met to confirm Joe Biden's victory of choice.
For his part, Meggs led a group of 14 people to within the capitalwhere they split into two groups of seven each, one headed towards the Senate and the other towards the House of Representatives.
Rhodes' defense tried to convince the jury that they were armed groups Oath keepers Those stationed at hotels across the US capital were not intended to prevent Biden's confirmation, but to "react" in case Trump asked them to intervene.
According to the far-right organization, the then-Republican president could have made the request under an 1807 rule that allows the commander-in-chief of the armed forces to request citizen paramilitary groups to enforce the law. Prosecutors, however, believed that members of the group planned to use force to prevent Biden's confirmation, regardless of Trump's statement.
Oath Keepers are a loosely structured organization associated with the citizen militia which, despite accepting anyone as a member, focuses its recruitment efforts on ex-military personnel, police officers and emergency responders.
CNN recalled Thursday that 22 people who were part of Rhodes' team have already been convicted of various federal crimes by jury or after pleading guilty. Seven other members of the far-right group were also convicted of "seditious conspiracy".
Source: La Vozde Galicia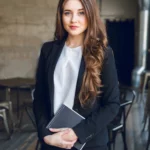 I am Amelia James, a passionate journalist with a deep-rooted interest in current affairs. I have more than five years of experience in the media industry, working both as an author and editor for 24 Instant News. My main focus lies in international news, particularly regional conflicts and political issues around the world.