Former freedom icon Aung San Suu Kyi has been held in solitary confinement in Myanmar, apparently incommunicado, since she was sentenced to a total of 33 years in prison. "She is still in solitary confinement in prison in the capital Naypyidaw," a source close to Suu Kyi, who wished to remain anonymous, told the German news agency on Friday.
"Information about her health is only available from people who work in prison." Her lawyers also have no access to her. San Mar Lar Nyunt, one of her defenders, brought her mail and food, but was not allowed to see her.
Suu Kyi was arrested after the February 2021 military coup. She was later charged by a military junta-controlled court in Myanmar for numerous alleged crimes, including incitement to sedition and corruption. The final verdict against the 77-year-old Nobel Peace Prize winner came at the end of December last year.
After initially being placed under house arrest, she was sent to prison in June 2022. Her lawyers were banned from speaking. Suu Kyi was last seen in public in May 2021, when state television showed footage of her in court.
"She has normally always been strong and healthy, but she will soon be 78 (on June 19) and surviving in prison is not easy," said the source. There is information from the detention center that she sometimes has fever, headache and toothache.
No date has yet been set for the appeals filed by the defense, the source said. Only then should the lawyers probably go back to her.
Following the triumphant election victory of Suu Kyi and her National League for Democracy party, the army staged a coup in 2021. By then, the politician had been de facto head of government in the former Burma for five years and had initiated cautious reforms after decades of military rule. The generals justified the overthrow with alleged electoral fraud. However, experts believe that they were more concerned about Suu Kyi's popularity and wanted to silence her. (sda/dpa)
Soource :Watson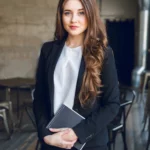 I am Amelia James, a passionate journalist with a deep-rooted interest in current affairs. I have more than five years of experience in the media industry, working both as an author and editor for 24 Instant News. My main focus lies in international news, particularly regional conflicts and political issues around the world.