class="sc-29f61514-0 icZBHN">
Before – after: The tree in the "Sycamore Gap" is no longer standing.
Who does something like that? The consternation in the region is enormous: unknown people have simply cut down a 200-year-old tree in the so-called 'Sycamore Gap' in North East England.
Because of its picturesque Depression-era location, the tree also served as the setting for a pivotal scene in the 1991 Kevin Costner film "Robin Hood."
"Shock, sadness and anger"
The conservation organization National Trust, which manages the national park, said on Thursday that it was vandalism. According to Northumbria Police, a 16-year-old was arrested and questioned in connection with the incident.
He is accused of damaging property, but detectives are still at the beginning of their investigation into the 'senseless crime'. Police officer Kevin Waring spoke of the "shock, sadness and anger" the tree's destruction caused among residents in the region and beyond.
Only the stump is still standing
As AFP reporters noted, the plane tree that stood on Roman Hadrian's wall had been sawn through. The tree has fallen on the wall, only the stump is still standing. The police have cordoned off the area with blue and white police tape. Bystanders were asked not to get too close to the fallen tree.
The National Park Authority said it was working with all relevant authorities and partner organizations to investigate the incident. Local politician Steven Bridgett wrote on the online network X (formerly Twitter) that the tree was "certainly felled with a chainsaw." The nature and heritage conservation organization National Trust wrote on X that the tree was an "important and distinctive part of the landscape" for about 200 years.
"Heartbreaking act of senseless vandalism"
After the felling of the plane tree became known, countless people expressed their dissatisfaction on online networks and shared memories related to it. One user wrote on Facebook that he proposed to his wife at the tree.
Local MP Mary Foy called the alleged felling of the tree a "heartbreaking act of senseless vandalism of a much-loved and iconic landmark in the North East" that would upset "many people across the country – and indeed the world". (SDA/neo)
Source: Blick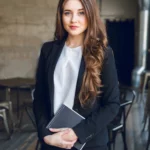 I am Amelia James, a passionate journalist with a deep-rooted interest in current affairs. I have more than five years of experience in the media industry, working both as an author and editor for 24 Instant News. My main focus lies in international news, particularly regional conflicts and political issues around the world.