Ever since he was a child, Hari Budha Magar wanted to climb Mount Everest. But then he lost both legs. Now he has fulfilled his dream.
Hari Budha Magar made history: the 43-year-old is the first double transfemoral climber to climb Mount Everest. According to his website, he reached the top of the world's tallest mountain at 3 p.m. Nepal time on Friday. He started on April 17.
View this post on Instagram
Magar is a former Gurkha soldier who lost both legs in an explosion in Afghanistan in 2010. However, since his school days, it has been his dream to climb Mount Everest, he told PA news agency. Already in 2018 he wanted to go on the mountain mission. But Nepal had already imposed a ban the year before: double amputees and blind people were no longer allowed to climb Mount Everest. The Ministry of Tourism wanted to reduce the number of accidents. But climbers, human rights activists and those affected, including Magar, complained – and were right.
Five years later, the 43-year-old has fulfilled his dream. Conditions were tough, however, with the veteran and his team staying at Everest Base Camp for 18 days before they were able to summit. The weather was too bad. "Everything was frozen," Magar told the PA news agency. "Even our hot water that we put in the thermos was frozen and we couldn't drink it." While waiting, Magar saw two bodies being carried off the mountain.
Once at the top, however, the mountaineer could not relax and enjoy the view. After only a few minutes he had to start his descent again due to bad weather conditions. His oxygen mask was frozen, he said. He almost didn't get enough oxygen – but with the help of his team he was able to continue the descent.
Once back in the valley, he looks forward to spending time with his family. He also wants to go back to Afghanistan, to the place where he lost his legs – to say "thank you". "Without [den Verlust meiner Beine] I hadn't climbed Mount Everest and even if I had, it wouldn't have meant much. Whatever happens, it happens for good."
View this post on Instagram
The 43-year-old did not always have this attitude. After losing his legs, he battled depression and alcohol addiction. He felt then that his life was "completely over," Magar said. "I grew up in Nepal until I was 19 and saw how disabled people were treated in the remote villages." Many people therefore still thought that a disability was a punishment for sins in their past life and that they were a burden. "I believed that myself," said Magar. "It was a pretty tough time."
Now the mountaineer is encouraging other people: With his success on Mount Everest, he wants to change the perception of disability and inspire people to climb their own "mountains" – no matter what obstacles stand in their way.
The spring season on Mount Everest, when good weather conditions are most likely, begins in April and ends in June. This year a record number of people want to make the ascent. A total of 467 people have been granted permits, Nepal's tourism ministry reported last week. This is the highest number of permits ever issued in one season.
Most climbers come from China and the US, including Germans. In Nepal, a permit costs about 10,000 euros and the entire expedition costs between 40,000 and 100,000 euros. Several people have died on Mount Everest in recent months, including a climber from the US and three Sherpas.
Everest, located on the border between Nepal and Chinese-ruled Tibet, is the highest mountain in the world at 8,848 meters. Hundreds of people try to climb the top every year. In principle, this is possible from both Nepal and China. However, as of 2019, China has not issued such permits to foreign tourists.
(t-online, lw)
source: watson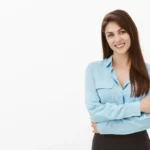 I'm Maxine Reitz, a journalist and news writer at 24 Instant News. I specialize in health-related topics and have written hundreds of articles on the subject. My work has been featured in leading publications such as The New York Times, The Guardian, and Healthline. As an experienced professional in the industry, I have consistently demonstrated an ability to develop compelling stories that engage readers.