Not all wardrobe items remain as versatile as a basic white tee. Some should be disposed of in time to look beautiful, attractive and modern. What things should definitely leave the wardrobe, revealed Marina German, a personal stylist for choosing a "wardrobe for life", an expert in fashion trends and fashion history.
This element will spoil any, even the most stylish look. It is worth removing all body tights from the wardrobe from the 15th day, even better from the 8th day, especially if they are with glitter or lurex. They have no place in your stylish pictures! Why are you asking?..
Too tight tights make the leg look unnatural and the outfit boring. Glossy products are associated with the image of a teacher or accountant of the Soviet era. In addition, gloss can naturally "deform" even the most ideal legs and emphasize any, even minimal, flaws.
If the weather is changeable and it is not known whether it will be cold or warm during the day, it is better to wear black tights (you can choose any density) or pants. And body (necessarily thin) leave for a warm time, when you can leave the product for 8 days. In the office dress code, thin tights will become an indispensable tool for creating a stylish and feminine look – but only really thin and matte tights!
ADVERTISEMENT – CONTINUED BELOW

Jackets remain in fashion, but style and cut play an important role. If the structural line of the shoulder is not clear, the jacket is soft and "flowing", it is better not to wear it. Very tight, fitted and short models are also removed from the wardrobe – it will not be possible to create a harmonious fashion layering with them. Jackets with rolled up sleeves that fasten with a button, peplum options are not your thing if you want to look stylish and modern.
The most winning element of the wardrobe will be considered a straight, loose, elongated jacket – as if your man invited you to put on his own, as well as a fitted jacket with large shoulders. Choose a universal color, combined with other things and suitable for your color type. You can experiment with a bright color – such a jacket will give the image strikingness and taste.
This applies to very tight models with very narrow sleeves. Such jackets look old-fashioned, they "forgive" the image, and moreover, they are terribly impractical – it is impossible to wear a bulky sweater or shirt under them.
Choose a leather jacket with a straight, loose cut so that it does not "stick" to the body, but fits freely. Of course, the model must be of good quality: check the material, seams, accessories before buying. A moderately voluminous and slightly shortened waist jacket will remain relevant for more than one year, and you can make many interesting looks with it – such models will come in handy for us.
Skinny jeans with a low rise
Such a model fits the body tightly enough, it is able to emphasize female curves if you have a slim and toned figure. If there are at least some flaws or extra pounds, thin will do a disservice.
And if you find jeans with a low rise, made of thin fabric, so that they also gather around the ankles with an accordion, the image is completely outdated. Worn skinnies with a torn effect look particularly anti-trendy. It is better to choose narrow models with a high cut, not narrowed in the ankle, but straight.
Wrinkles, fraying and low rise can occur if it is loose boyfriend jeans or wide leg jeans. But it is better to say goodbye to skinnies in a similar design.
Leggings made of leather are quite difficult to choose correctly for your body type, and even more difficult to make really valuable and non-vulgar looks with them. It was trendy ten years ago, but today everything has changed.
Stretchy leggings, tight legs, are a thing of the past and are definitely an anti-trend. If you want to go with the times and look stylish, it is better to remove them from your wardrobe and replace them with straight leather pants. Almost everything can be combined with such bottoms – casual shirts, sweaters, wide basic t-shirts and light classic blouses.
With this element of the wardrobe, you can create an image for any event, because it is the most universal thing that is not subject to the flow of time and fashion. And most importantly, these pants are suitable for women of all ages, so it's worth learning to "tame" them right now.
So to sum it up, I would say…
Carefully inspect your wardrobe and get rid of things that have already gone out of fashion without remorse. They reduce the cost of the image, make it boring and unattractive. And you don't have to convince yourself otherwise!
You should not keep things that you have not worn once in the last year, as well as those that are the same or slightly damaged. And of course, it's worth saying goodbye to the clothes for you that you might one day become – so many have dresses, skirts, jeans or blouses on their shelves just in case "when I lose weight".
Remove from the wardrobe things that take up space, but are not used to create a stylish and attractive look. This will help you make room for new, cool and modern things that can give you confidence and feel 100% femininity and charisma – and you won't have to postpone life for later!
Source: The Voice Mag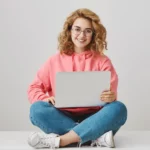 I am an experienced professional with a passion for writing and the news. I have been working in the news industry for several years, specializing in fashion-related content. As an author at 24 Instant News, I strive to cover stories that are both compelling and informative. My goal is to keep readers informed while also providing interesting content they can engage with.