Who's ready for the new season? We are ready! And we've got a packed schedule: grab next week's action plan because…
Let's start with the hot news – literally hot. Mango presented a fresh campaign for the summer collection, where it collected the mega-popular trends of the season.
Here you will find crocheted, translucent blouses, comfortable overalls with ethnic prints, sandals and straw hats – beware, the range will fill you with an unbearable desire for vacation! As a guide for summer, we use Angelo Pennett's shots and repeat each of the images one by one. You better be hot!
ADVERTISEMENT – CONTINUED BELOW

The new Street Beat collection
As usual, Street Beat combines a cool drop and an important message for its audience. A new collection of clothes, shoes and accessories is not only a reason to revise your summer wardrobe and replenish your wardrobe with bright new clothes, but also to ask the question: am I living at "full capacity"?
In addition, the brand launched the Open Up campaign to remind you and us how important it is to look at the world with wide eyes and not limit yourself. Not in clothes – not in anything!
Bright Friday at STOCKMANN
If you still haven't figured out what to do at the end of the week, here's a suggestion: at STOCKMANN (in department stores and online stores) from May 25 to 29, Bright Friday takes place – similar to the famous Black Friday. Discounts of 25% are announced for all categories of goods, so you can make spectacular purchases. But we will take a closer look at the summer collections: linen dresses, comfortable "pajama" suits and shorts will definitely not get in the way.
The inner devil has awakened
Do you know what succubi are? According to mythology, they are demons of vice – seductive beings that appear in a dream and carve themselves into the memory. And presented by Natalie Kopeikina, the creator of the new brand SUCCUB, it is a playful little devil who has settled on dresses, t-shirts and shirts. It seems that the weekend with girlfriends is the best: all that remains is to draw arrows – and go have fun!
STUDIO 29 is in charge of denim
The Russian brand had denim in its collection last year, and since then STUDIO 29 denim has become a must-have. So the brand has thoroughly prepared for the new season: jackets, corsets, miniskirts, shorts, shirts and cargo are available in a fresh line – all in denim, of course. The production is overseen by designer Taťána Fomicheva, who turned the trip to the factory into a relaxed shoot.
Catch Punk by Poison Drop and Masha Yankovskaya
The closer the heat gets, the more desperately the heart wants to turn up the music, choose brighter lipstick and wear cooler jewelry. You can handle the first two tasks yourself, but we have something to say about the third point. Poison Drop and artist Masha Yankovskaya present a bold line of accessories that have already gone viral on social media. Our favorites are the pencil mono earrings and the star pendant. What about yours?
Source: The Voice Mag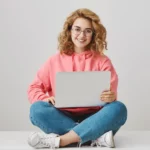 I am an experienced professional with a passion for writing and the news. I have been working in the news industry for several years, specializing in fashion-related content. As an author at 24 Instant News, I strive to cover stories that are both compelling and informative. My goal is to keep readers informed while also providing interesting content they can engage with.