dr. Ernesto Antonio Ibarra Ramírez, academic, scientist and current Vice President of the Panama Section of the Institute of Electrical and Electronics Engineers (IEEE-Panama), received the "Antonio Hernández International Clinical Engineering Award".
It was the American College of Clinical Engineering (ACCE) from NOW who presented him with this award for his leadership in promoting clinical engineering in Panama and the Caribbean region.
In addition, they highlighted their joint work that he promoted security breach in healthcare in the Latin American region.
dr. Ibarra is a doctor of biomedicine and Master of Biomedical Engineering with a specialization in clinical engineering from the University of Barcelona (Spain), titles obtained thanks to the excellence scholarship program for doctoral studies of the National Secretariat for Science, Technology and Innovation (SENACYT) of Panama.
He made contributions in the field of research scientific, mainly in the field of telemedicine, energy capture in the human environment, radiation and human health, standing out for his continuous contribution to the academic community and science, representing Panama at numerous conferences and scientific workshops in various Latin American countries, including Panama, Colombia, El Salvador, Ecuador, Costa Rica and Mexico.
He serves as president Panama Association of Biomedical Engineering (APIB), has been developing for nearly two decades contributing to the advancement of biomedical engineering in Panama.
Today he is a teacher and researcher at Faculty of Electrical Engineering of the Technological University of Panama (UTP), and the School of Biomedical Engineering of the Latin University of Panama (ULATINA) and the Specialized University of America (UDELAS).
He is the winner of significant domestic and international awards. He has a world award, two Latin American awards, a Central American award and two national IEEE awards.
In 2021, he received recognition World Distinguished Service Award and Latin American Award "Exemplary Practitioner" of the IEEE Engineering Medicine and Biology Society (EMBS). Similarly, that same year, the Universidad del Istmo (UDI) awarded him the Huellas del Istmo award for commitment to collaboration, to mention: Excellence.
According to Dr. Ibarra, in recent decades Panama Biomedical Engineering experienced "exponential, quantitative and qualitative growth".
"Our country has been graduating biomedical engineers for more than 20 years. We currently have a total of 422 specialists in biomedical engineering of higher education centers in the country, of that number, 68 percent (285) graduated from the Specialized University of America, and 32 percent (137) from the Latin University," he said.
Source: Panama America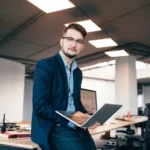 I am Dawid Malan, a news reporter for 24 Instant News. I specialize in celebrity and entertainment news, writing stories that capture the attention of readers from all walks of life. My work has been featured in some of the world's leading publications and I am passionate about delivering quality content to my readers.