The star left Bollywood at the peak of her career and managed to find success in Hollywood. Priyanka was pushed to this step by the director who only saw her as a doll with a beautiful face. The incident on the set of an Indian film occurred in 2002. The girl played a secret agent.
"I wanted to change the color. But the director said: "No, it's not necessary. The main thing is that I need to see her underwear. Otherwise, why would anyone go to see this film? He didn't tell me. He told the stylist in front of me. It was such an inhuman moment. He had I feel like I'm nothing, I can be used, my art and what I do within the frame doesn't matter," Chopra shared.
ADVERTISEMENT – CONTINUED BELOW

Two days after the incident, Priyanka announced that she was quitting the project. The girl had to compensate for the production out of her own pocket in order to get back the funds already spent. "I couldn't watch that director every day," the star said.
The Miss World 2000 winner spoke candidly about the difficulties she faced in the Indian film industry. "I was cornered. People wouldn't take me to auditions for some reason. There were always disagreements. I'm not very good at these intrigues and I said I need a break, "said the artist.
The passion for music helped Priyanka move to the US. She originally started her career in Hollywood as a singer. "It gave me the opportunity to go to another part of the world, I stopped craving movies I didn't want to watch. They demanded humiliation, and then I worked so long that I realized I didn't want to do it anymore. So, when the opportunity arose, I said, 'To hell with everything, I'm going to America,'" Chopra said, according to the Daily Mail.
The "Citadel" star admitted that she loves Indian music, but her singing career was short-lived. "It just felt like my voice was fictitious, not coming from a real authentic place," she complained. Priyanka could become a popular artist in the new place.
In 2018, the artist met singer Nick Jonas, and last January, the couple had a long-awaited daughter thanks to a surrogate mother. The beloved musician said what unites them. "We're not afraid of hard work, we're not afraid to turn around. I'm one of those people who wants to learn something I can't do. And Nick too," added the star.
Even more interesting materials in our Telegram channel.
Source: The Voice Mag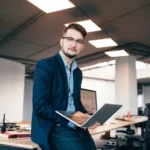 I am Dawid Malan, a news reporter for 24 Instant News. I specialize in celebrity and entertainment news, writing stories that capture the attention of readers from all walks of life. My work has been featured in some of the world's leading publications and I am passionate about delivering quality content to my readers.