class="sc-29f61514-0 kHgAwW">
Ilaria de Rosa (23) is in Saudi prison.
Ilaria (23) from Jeddah keeps in touch. The young woman from Treviso, near Venice, regularly writes to her parents from the city in Saudi Arabia. De Rosa works there as a flight attendant for the Lithuanian company Avion Express.
No messages will be received until the beginning of May. Your mobile phone remains silent, messages and calls go unanswered. Her parents panic, the young woman is reported missing in Italy on May 8 – and now it is clear: Ilaria de Rosa has been in prison since May 6.
You even risk the death penalty
The circumstances are more than opaque. Saudi justice has accused her of hiding a joint in her bra. Drugs are strictly prohibited in the Muslim country: you even risk the death penalty, reports the "Mirror".
The Italian government is now interfering, and Foreign Minister Antonio Tajani is making protests among his colleagues, Italian media report. "We are in contact with the local authorities to clarify this situation and hope to resolve it as soon as possible," said a source.
Searched by plainclothes policemen
The Italian consul in Jeddah is now allowed to visit the 23-year-old and she can call her father. The consul reports that she is doing well in prison given the circumstances, but is shocked by the accusations. Her version goes like this: She was having dinner with friends—all men—when a group of armed men in civilian clothes broke into the house and searched the guests. She still thought it was a robbery, but then ended up at a police station.
There she was interrogated for hours, accused of hiding a joint in her bra. According to Italian media, Ilaria claims she has never drunk or used drugs. But – and this could be her downfall – she signed a document without understanding what it said. If that was a guilty plea, it could be a long time before she can get out of jail. (new)
Source: Blick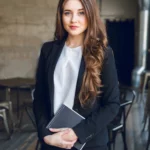 I am Amelia James, a passionate journalist with a deep-rooted interest in current affairs. I have more than five years of experience in the media industry, working both as an author and editor for 24 Instant News. My main focus lies in international news, particularly regional conflicts and political issues around the world.