class="sc-29f61514-0 kHgAwW">
Michael Schlemmer from the US state of Kentucky has won a million dollars.
He just wanted to refuel, as so often. But at the gas station, Michael Schlemmer became a millionaire in the US state of Kentucky.
"I ran out of gas, then I went to the gas station," the happy man tells TV station Wave 3. He had $40 with him. He paid 20 for gas when he saw a ticket worth 20 dollars. And since he was already spending money, he just bought the scratch card.
It wasn't until he left the store that he realized he'd hit the bull's eye. "I had nothing on my mind. I just got up, went back to the store and showed it to the salespeople." Neither of them could have believed it. It wasn't until he held the check in his hands that he realized he had actually won $1 million.
Buying a new car for the first time
Schlemmer was then allowed to collect the money from the lottery's headquarters in the city of Louisville last Thursday. Instead of having the money paid out in installments over the next 20 years, he wanted it all at once – which also meant a reduction to $862,000. After taxes, $661,330 ended up in his account.
What does the retiree want to do with the money? Buy a brand new car. "I told the dealer I would wait for the big check and then cash it," he said. He wants to put the rest of the money in a savings account.
But not only the old man could look forward to money. The gas station store also gets $8,620 for selling the lucky ticket. (lia)
Source: Blick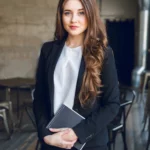 I am Amelia James, a passionate journalist with a deep-rooted interest in current affairs. I have more than five years of experience in the media industry, working both as an author and editor for 24 Instant News. My main focus lies in international news, particularly regional conflicts and political issues around the world.