javier milei AGUSTIN MARCARIAN | Reuters
The economist, who is considered far-right and ultra-liberal, achieves 26% in voting intentions, six points more than the ruling coalition
javier milei is in full swing. The Argentinian economist is starring in a skyrocketing poll these days ahead of the presidential election in October. It was finds only one point from the conservative coalition Together for Change (JxC), which supported the former president Mauricio Macri (2015 – 2019), and for now is still the leader in the research of the company Opinaia.
Milei, who defines herself as "anarcho-capitalist" and is also described as far-right and ultraliberal doctrinaireis growing with a program that includes the abolition of taxes and social subsidies, the ban on abortion, the legalization of drugs and the sale of organs, and recently dollarization, in a country that is experiencing a deep economic crisis, with year-on-year inflation above 100% and a large devaluation of the local currency, the peso.
Milei registers 26% in voting intentions, almost tied with JxC, which led by six points before the economists broke into the campaign. Makrismo is seeing his support slip due to a strong internal battle for the candidacy between the center-right Horacio Rodríguez Larreta, the mayor of Buenos Aires, and the conservative Patricia Bullrich, who said a few months ago that she was ideologically aligned with Milei, but who now sees the anarcho-capitalist also taking their voices.
It is more difficult for the official coalition, led by Peronismit barely 20% of voting intentions in the poll, although in other polls he is closer and surpasses Milea, something that would confirm Vice President Cristina Fernández Kirchner's vision of the "choice of a third".
This Thursday, the Peronist leader took part in a big event to celebrate the 20th anniversary of the presidential oath of her husband and, like her, former president Néstor Kirchner.
After the resignations of both Kirchner and the president, Alberto Fernández, the economy minister, Sergio Massa, is well positioned; the governor of the Buenos Aires region, Axel Kicillof; and Interior Minister Wado De Pedro, the last two very close to Kirchner. In the second round, according to a recent survey, Massa would defeat Milei, and the ruling party would lose to the candidate Macrist, so the polarization of the election is not excluded.
President Fernández, whose popularity has plummeted, was not invited to Kirchner's event. This Thursday, he said that he is not upset by his exclusion, and will travel to the coast with his family these days.
Source: La Vozde Galicia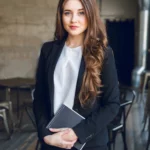 I am Amelia James, a passionate journalist with a deep-rooted interest in current affairs. I have more than five years of experience in the media industry, working both as an author and editor for 24 Instant News. My main focus lies in international news, particularly regional conflicts and political issues around the world.