Prime Minister Rutte is visiting Israel and the Palestinian Territories shortly before the elections
Prime Minister Rutte has arrived in Tel Aviv for a two-day visit to Israel and the Palestinian Territories. He will also speak to Israeli Prime Minister Lapid and Palestinian President Abbas.
The visit comes a week before Israel's parliamentary elections. It therefore seems no coincidence that Rutte is also speaking to opposition leader Netanyahu and Defense Minister Gantz in addition to the Israeli Prime Minister. Both heads of state hope to become Israel's new prime minister after the election.
Rutte last paid a similar visit to the Holy Land in 2013. He then attended the funeral of former Israeli Prime Minister and President Shimon Peres in 2016. Although the last visit was some time ago, the Dutch prime minister is considered "a good friend of Israel," says an insider on the Israeli side.
The visit reflects the importance the government attaches to the Middle East peace process.
According to sources close to the visit, the trip is mainly intended to strengthen ties and no major changes in relations are planned. The visit was also marked by the "importance that the cabinet attaches to the peace process in the Middle East," according to the government information service.
This peace process has stalled for more than a decade and the situation has deteriorated significantly in recent months, particularly in the Israeli-occupied West Bank. More than 120 Palestinians have been killed there by the Israeli army this year, mostly in military attacks to detain Palestinians. Israel has stepped up its crackdowns after a series of terrorist attacks in Israel that killed 19 people this spring.
Another topic that will certainly be discussed is the war in Ukraine. This country has repeatedly asked Israel for arms, specifically defense systems to shoot down Russian missiles from the sky. For the time being, Israel is refusing to supply arms to Ukraine so as not to damage relations with Russia. Rutte could raise this issue, although expectations for the Israeli response are limited.
illegal settlements
In addition to a political element, there is also a business element. Rutte, for example, today met Israeli companies that do business with the Netherlands in areas such as technology, food and energy. Philips is also there, a company that invests heavily in Israel. Rutte will also be speaking to Palestinian entrepreneurs in Ramallah tomorrow.
It is noteworthy that a number of the Israeli companies Rutte speaks to operate in illegal settlements in the occupied Palestinian territory, according to pro-Palestinian organizations. For example, one of the companies, Netafim, provides large-scale irrigation systems for settlers in the West Bank, says Israeli activist Dror Etkes.
For years, the Dutch government has had a policy of preventing business dealings with companies in Israeli settlements. A spokesman for Rutte did not immediately respond to a request for a response from the selected companies. Netafim has not yet responded to a contact request.
Holocaust survivors
Unlike Foreign Minister Hoekstra (CDA) earlier this year, Rutte does not intend to visit human rights organizations. In May, Hoekstra visited Al Haq, one of the Palestinian organizations that Israel has placed on the terrorist list. The Netherlands and other European countries have repeatedly protested against this classification and have not provided any evidence to support the claims.
However, Rutte will speak to two Palestinian activists and academics tomorrow. Rutte will also visit a nursing home in West Jerusalem tonight, home to Dutch Holocaust survivors. Tomorrow the Prime Minister will conclude the visit with a press conference.
Author: Ties Brock
Source: NOS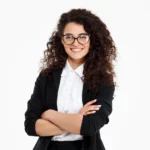 I'm Emma Jack, a news website author at 24 News Reporters. I have been in the industry for over five years and it has been an incredible journey so far. I specialize in sports reporting and am highly knowledgeable about the latest trends and developments in this field.