Bret Easton Ellis presents his new novel this Monday in Madrid. Author: Jennifer Gomez | eff
"It wasn't necessary to get so much cocaine to write 'American Psycho'," admits the writer who breaks 13 years of silence with "Los destrozos": "I'm a very convincing liar, but not a provocateur," says who was a terrible child of American letters
– I am drawn to violence, but I still don't know why. A shocking statement from the mouth of Bret Easton Ellis (Los Angeles, 1964), one of perhaps the bloodiest American writers of the last half century. Full of gruesome crimes and novels about blood and cocaine like American Psycho and less than zero. Now do the same with destruction (Random House), a soap opera he was with scary child and today the cult author breaks 13 years of silence. Terror, violence, sex, obsession and drugs reunite this perverse auto-fiction game about the loss of innocence in the troubled city of Los Angeles in the early 80s.
Easton Ellis assures that every book "comes from a painful place" and that the trigger for this novel was a return to his stormy adolescence, when his hatred of his father was linked to his confusion about life, his need to find a place in the world and his immense ability to fantasize and get out of the phase with drugs, sex, lies and pornography. "I wanted to be a writer since childhood and before that I wrote two novels less than zero. "Writing was my obsession to escape the pain of my home, my father's alcoholism and his divorce," he says.
"At the age of 17, I got out of control, I became a terrible liar. He was living a lie. I had the hottest girlfriend in high school, but she was gay. As a teenager it was pure posturing, a fraud. But he was very convincing as a liar," he says with a mischievous and fleeting smile. He explains it with a frown destruction It was on his mind for more than 40 years. "Time forced me to write this love letter to an era. It's my way of explaining who I am, and at the same time I felt the freedom of a writer like never before," he congratulated himself on this initial novel. "It wasn't so painful. It would be painful if I didn't write it," I contradicted myself.
Looking back, the young author of the book American Psycho who revolutionized the literary panorama of the 80s would tell him that "you have to live with your mistakes, with controversies and unrequited loves that touch you". "I'd also tell him you don't need that much cocaine to write that book," he says. He immediately admits that "I wouldn't have written it if my father hadn't been such an asshole, the big bastard that he was." And that today he says "understand him somehow". "He didn't have the son he wanted and that disappointed him," he says.
Violence is at the core of his literature, but he assures that he does not know why he is attracted to it and why serial killers and psychopaths take over his books, as is the case again with destruction. Nor is it considered provocative: "Provocation is pushing a button to get a reaction out of someone, and I never wanted to touch that." "Provocation is a lie. It's not original. Not real. It's not art. I'm not interested. I'm not a provocateur, which is very easy," he insists.
"American Psycho", social comedy
«American Psycho It is not a book about violence. It is a social comedy about fashion models of the time; about how to find a place in the world and how to be macho and fulfill that dream yuppie, with a lot of money, has chiseled abs, lives in a house and hangs out with Trump. "I wrote it when I was 24 when I was looking for models," he explains today, with gray hair and deep wrinkles. executives, about whom he recounts, "became a kind of operatic spectacle." "I am drawn to violence, that's true, but I still don't know why," he insists.
He assures that he does not regret "anything". "I don't believe in regrets, and if I regret something, I should regret everything. Life goes on and you have to assume what you did and who you were – says the writer who also does not believe that literature will change anything.
On the verge of sixty, he presents himself again and again as an "older man". And as such, it assumes that their priorities have changed. Are you more motivated by money, sex, love or maturing success? "People think successful writers are billionaires. They think we are covered and that idea must be banished. Of course, I don't lack money, but it's not like that. We authors take only 10 percent, and 90 percent of the money from the publishing activity remains in other parts of the industry," he points out. "It is also a misconception that sex rules our lives at this age. I have a boyfriend of thirteen years and sex is not part of the equation. That is no longer a problem," he quips without a smile.
His early literary vocation coexists with his cinematic one. Easton Ellis always wanted to be a director and as a teenager he devoured great films like Apocalypse today, Hunter, stranger or Manhattan. He still wants to be a director and is convinced that "series are the new novels". "I'm frustrated that my ideas that I've been working on these years are not in the series. I've always wanted to be a director and it shows in my books," says the author Laws of attraction, Trustees, glamours, Lunar Park, imperial apartments and White. has sold the rights to destruction' to HBO for a series for which he may be a writer "or producer." It will be directed by Luca Guadagnino, responsible for films such as call me by your name and blinded by the sun.
Source: La Vozde Galicia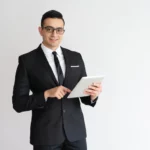 I am David Miller, a highly experienced news reporter and author for 24 Instant News. I specialize in opinion pieces and have written extensively on current events, politics, social issues, and more. My writing has been featured in major publications such as The New York Times, The Guardian, and BBC News. I strive to be fair-minded while also producing thought-provoking content that encourages readers to engage with the topics I discuss.