What do you want most in summer? Not suffering from eternal heat and stuffiness, getting to work more or less comfortably and generally to any destination, looking stylish is a minimal program. At most, it would be nice to look luxurious like Eva Longoria. And that – you will be surprised – is not so difficult!
Our favorite "Desperate Housewife" shines as always in Cannes. And she doesn't have to wear fashionable dresses with mile-long trains to get into all the gossip columns. This time, the off-duty actress stepped out in a satin set by the French-American brand The Frankie Shop in a luxurious pearl shade – it looks very expensive, especially against the background of tanned skin.
ADVERTISEMENT – CONTINUED BELOW

And this, I must say, is the perfect solution for hot summer: a loose pajama-style suit feels good on the body and looks impressive thanks to the beautiful shine of the material. So it is not necessary to look for satin or silk sets: satin or fabrics with high-quality viscose in the composition will not disappoint you either.
Yes, many experts put summer "pajamas" on the list of anti-trends, but this, let's say, is a hasty decision. When styled right, these combos look pulled together, elegant and stylish!
You can completely repeat Eva's trick to "tame" the satin outfit for summer: add sunglasses, a few strands of pendants and chains, metal bracelets and, most importantly, fashionable shoes to a loose shirt and trousers. The clearer the shape of the shoes and accessories, the better your look will look.
Longoria used the same trick for the outfit with a shiny shirt and skirt: she "balanced" the light textures with gold sandals, a metallic belt, similar sunglasses and jewelry. So the chip works! How about we give it a try?
Set Studio 29, 14400 rub.
to the shop
You Wanna set, 14900 rubles.
to the shop
Source: The Voice Mag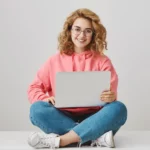 I am an experienced professional with a passion for writing and the news. I have been working in the news industry for several years, specializing in fashion-related content. As an author at 24 Instant News, I strive to cover stories that are both compelling and informative. My goal is to keep readers informed while also providing interesting content they can engage with.