We are simple people: we see that the temperature rises and the weather improves – we urgently go to new skirts. It can even be considered a kind of starting point: everything, summer has come! And along with that came new trends that you want to follow too.
In the spring-summer season, no less than ten excellent models appeared on the catwalks, but we have collected the most amazing and wearable ones for you. Still, leather extraminis are pretty to look at, but they're so much fun to wear!
But maxi skirts are a great idea for spring and summer. Just recently, we covered the phenomenon of the column dress, which is unofficially recognized as the most popular style of the season. Straight skirts made of flowy fabrics that accentuate the silhouette fall into the same superbuy category: you will look slimmer, look more feminine, walk elegantly.
Owners of short stature, get ready: for the start, beware – to the assembly room!
ADVERTISEMENT – CONTINUED BELOW

A definite must have and our favorite are balloon skirts. Their trick is to fold the edges of the hem and sew them onto a ribbon or elastic, resulting in a cloud effect. Judging by the pictures of fashion bloggers, mid-length balloons are very popular now, but mini ones are also good. And they mix well with strict jackets and summer tops, like at the Jacquemus show. A great choice for correcting narrow hips and broad shoulders.
Pleated skirts are not the most obvious choice, because pleated skirts optically increase the hips. But if this is your goal, then feel free to choose models with warehouses, midi and mini. The stiffer the material, the thicker the volume will be visible. And if you don't want to add centimeters to the hips, but love pleating, take a closer look at softer materials: they "flow" around the figure and do not draw attention to the shapes.
If you thought skirts with pockets were losing popularity, no, not at all. In general, cargo still occupies the top line of the fashion charts – trousers, jackets and skirts. Yes, designers offer an ultra-short length, but many fashion designers make a knight's move: they add a wide belt with pockets to the usual straight skirt.
Do not forget that such massive details very clearly add volume to the hip area. If you want to "make" your waist because of the contrast between the wide bottom and wide shoulders, that's your choice.
Another must-have that won't lose its relevance in a year or two. Because good denim always serves you well: it looks dignified, is easy to combine with almost any outfit and does not lose its shape for a long time. In addition, midi and maxi denim skirts have almost no "requirements" for the figure: wear them with pleasure!
Also Read: "This Is What The Most Wanted Thing Of Summer 2023 Looks Like That Fits Every Body Shape"
If denim suits us in the fall, then crocheting should be started as soon as possible. In addition, it is the perfect material for hot weather: lace skirts made from natural materials allow air to pass through and prevent overheating. We advise you to take a closer look at models similar to "columns" from the top of the list: this way you will stretch the silhouette and look slimmer with any height and complexion.
We try medium and high cuts: they have no restrictions, but low often looks cooler on tall girls. And the color and size of the weaving is a matter of taste!
Source: The Voice Mag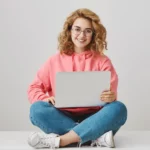 I am an experienced professional with a passion for writing and the news. I have been working in the news industry for several years, specializing in fashion-related content. As an author at 24 Instant News, I strive to cover stories that are both compelling and informative. My goal is to keep readers informed while also providing interesting content they can engage with.