"Citadel" Season 1 is over, but the planned series universe on Amazon Prime Video is just getting started. Namely on May 25, 2023 a second season of the agent series has been officially confirmed, after new episodes had actually been commissioned before the premiere. And that's not all – as all "Citadel" fans who watched the sixth and final episode of Season 1 to the end will have noticed.
Citadel: Diana coming in 2024
After a brief transition to black, the final shot of Richard Madden's face continues with a shot of Matilda De Angelis. The Italian actress will star in "Citadel: Dianatake over, the first of several planned series offshoots in the 'Citadel' universe. As the trailer reveals and Amazon also confirmed in a press release, "Citadel: Diana" will launch on Prime Video in 2024. However, there is no exact date yet.
Showrunner and producer of the Italian "Citadel" branch is Gina Gardini. Directed by Arnaldo Catinari ("Subbura – The Series"), the series was developed by Alessandro Fabbri, who is also the lead author and co-wrote the individual episodes of the series with Ilaria Bernardini, Laura Colella, Gianluca Bernardini and Giordana Mari. In any case, the trailer looks promising and distinguishes itself from the mother series with stylish, handmade and generally less artificial-looking pictures.
Also "Citadel: India" in the works
In addition, work on an Indian "Citadel" series is also quite advanced. The spin-off will be helmed by directorial duo Raj Nidimoru and Krishna DK, who previously curated "The Family Man" and "Farzi – The Money Counterfeiters" series for Amazon Prime Video. Indian stars Varun Dhawan ("Badlapur") and Samantha Prabhu ("Yashoda") will be in front of the camera.
It is not yet known when the Indian "Citadel" will appear on Amazon Prime Video and will certainly also depend on how quickly the second season of the main series is produced. However, a release at the end of 2024 or 2025 would be conceivable.
In addition, spin-offs from Spain and Mexico were originally announced, of which nothing has been heard since. If the "Citadel" project continues to be successful enough, it should not be the end of the road. It would take a few more countries for a global espionage franchise like Amazon and those responsible for 'Avengers' directors Joe and Anthony Russo have in mind…
Author: Julius Vitzen
Source : Film Starts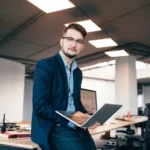 I am Dawid Malan, a news reporter for 24 Instant News. I specialize in celebrity and entertainment news, writing stories that capture the attention of readers from all walks of life. My work has been featured in some of the world's leading publications and I am passionate about delivering quality content to my readers.