Glittering mermaids glide glamorous through the water. For a moment the world stands still, your gaze fixed on the mystical creature on screen. are mermaids probably not really, but they also exist outside of children's vivid daydreams and fantasy books.
Just in time for the theatrical release of Disney's remake of "Arielle," Netflix is ​​releasing a documentary about mermaids and men called "MerPeople." The four-part series follows several people whose biggest dream is to become professional mermaids and earn a living doing so.
One of the main characters of the documentary is Morgana Alba. She is the founder of Circus Siren Pod, an exclusive group of mermaids who are booked to perform. The goal of many people in this industry is to belong to this group and the timing of the documentary couldn't be better as Alba is currently looking for new artists and has auditions. The pressure is high – many people apply, there is only room for a handful.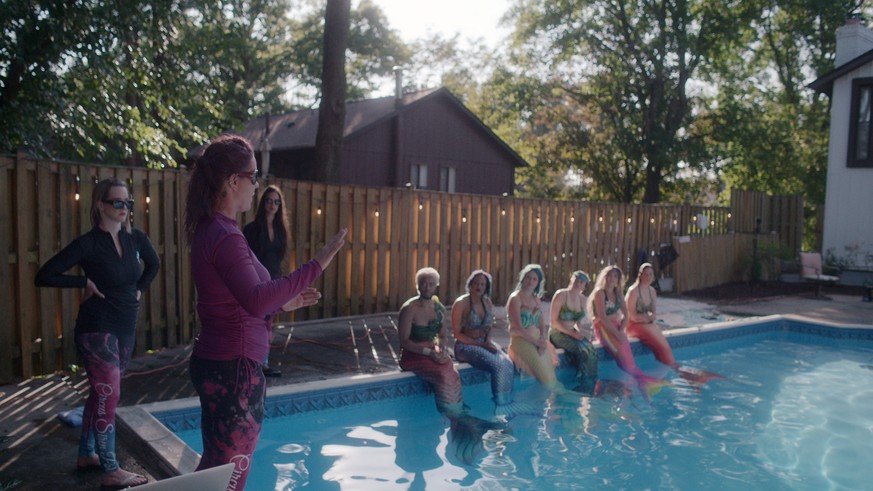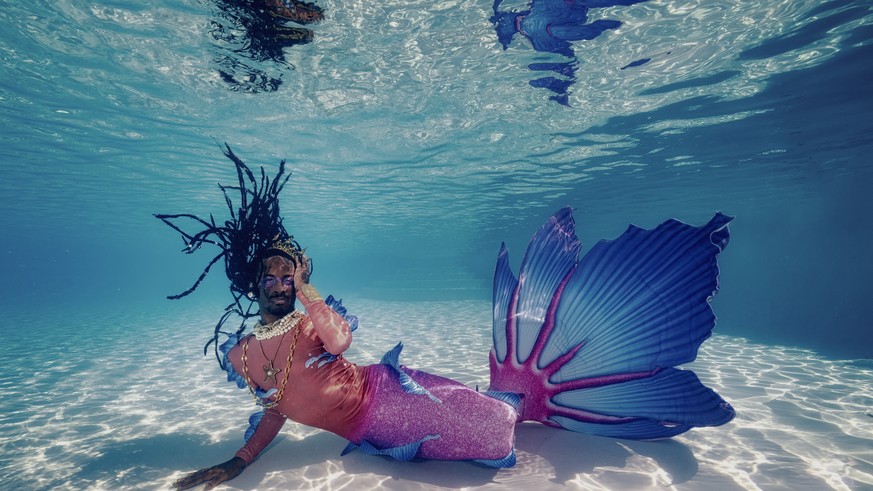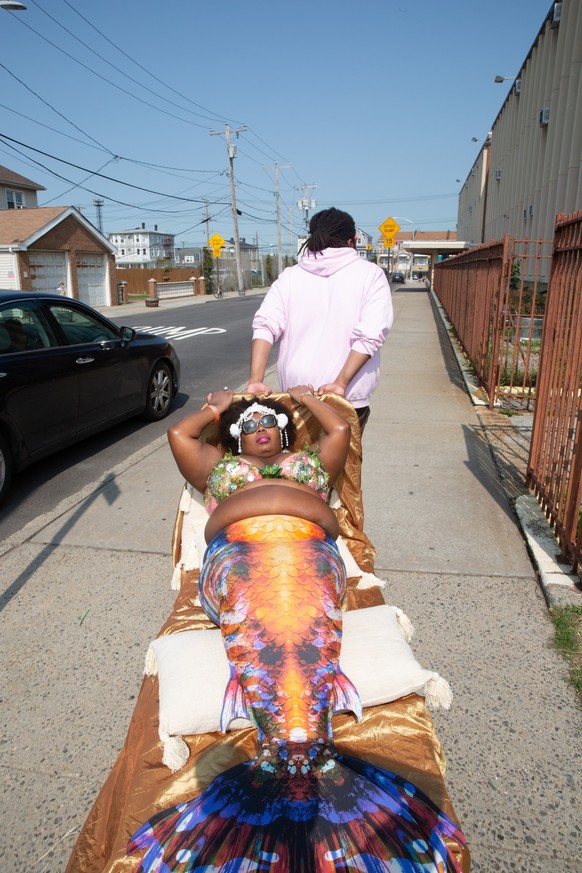 The Blixunami, or Blix for short, have other goals: to film their own music video and earn enough money to enter a mermaid contest on a cruise ship.
Meanwhile, Eric is working hard to open his own MerPeople show. That is expensive. How many thousands of dollars he invests in the aquarium is not stated.
It was not easy for everyone. Blix, a non-binary mer person, is not accepted by the family. Eric was bullied at school because he was fascinated with mermaids as a little boy. Other people in the community had problems with drugs or domestic violence. For them, the EIA community is a found family. Because while they are all formidable competitors in this glittering and colorful industry, they stick together.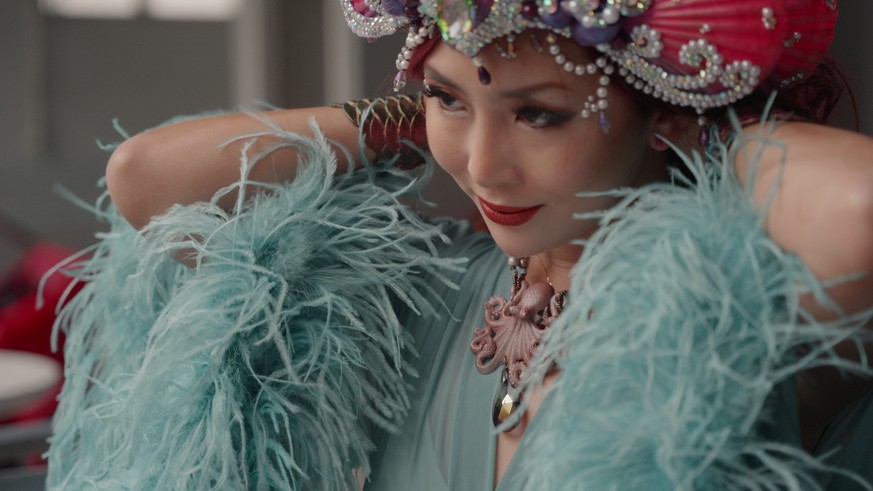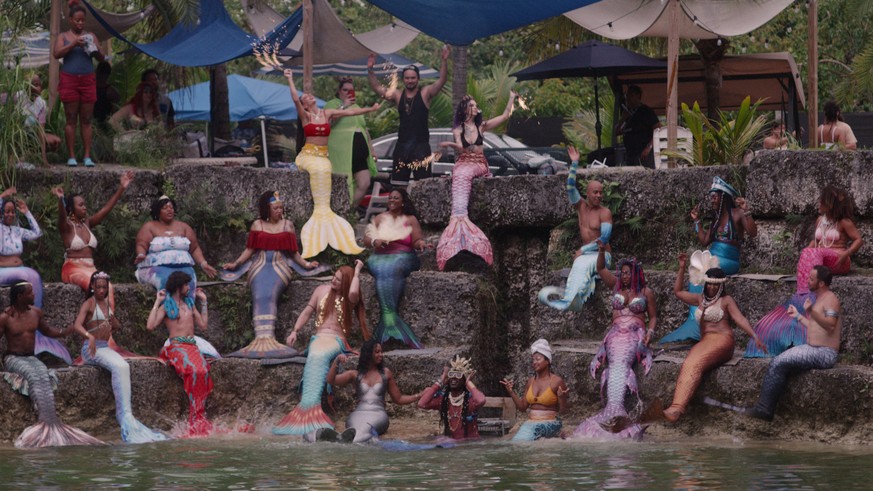 Florida is probably the most famous and oldest place for mermaid performances. As far back as the 1940s, women appeared in mermaid shows at Weeki Wachee, captivating children and adults alike. While the documentary is being shot, a 75th anniversary celebration and a reunion of older generations of mermaids is planned. For these women too, their former colleagues are like family and swimming is still their greatest passion.
As magical as it sounds, the working conditions are tough. It is not uncommon for someone to get eye and ear infections or suffer from hypothermia. This can quickly become very dangerous if you are not pulled out of the water in time. You must be physically fit and flexible, able to hold your breath for long periods of time and look beautiful and cute underwater. It is a very tough job, both physically and mentally. A job in which one invests a lot of time and money and which often does not pay off from a budgetary point of view.
Nevertheless, business is thriving. According to Netflix, it's a half-billion dollar industry. Netflix does not specify how so much money is made. Purchasing a suit does not seem to be cheap. The pompous silicone fins are individually handcrafted. There are whole conventions for the mermaid business and the trend seems to have spread to social media as well.
View this post on Instagram
While watching it quickly becomes clear: for all these people, "mermaids" is more than just a show. They live for their greatest passion and many stay in their Mermaid persona beyond their appearances.
The documentary gives a glimpse into the lives of the people who made their childhood dreams a reality. She is extremely close to the people and conveys to the viewers a lifestyle and a fantasy world that seems unapproachable.
"MerPeople" is now available to watch on Netflix.
Source: Watson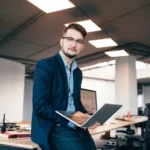 I am Dawid Malan, a news reporter for 24 Instant News. I specialize in celebrity and entertainment news, writing stories that capture the attention of readers from all walks of life. My work has been featured in some of the world's leading publications and I am passionate about delivering quality content to my readers.