class="sc-29f61514-0 icZBHN">
Young people are more frequently affected by cancer. But researchers warn against overdiagnosis. (symbol image)
Cancer. It is a disease that occurs mainly in older people. At least that's the popular belief. A new study shows that cancer, especially among young people, has increased by almost 80 percent in the past three decades.
However, the definition of the concept of "young people" in medicine is quite broad. Until you are 50, you are still one of the "young" people in technical jargon. There is also good news: Compared to cancer diagnoses, the number of deaths increased less. "Tages-Anzeiger" writes that the increase is less than 30 percent.
How does cancer develop?
The body is constantly renewing itself. For example, intestinal cells have a lifespan of approximately one week before they die and new cells take over. When these new cells are produced, errors occur and the body misreads the "making instructions." There are many reasons for this.
At a young age, the body often recognizes these errors and can repair them. As we age, defective cells more often remain in the body and can develop into tumors. It is not surprising that those who saw an increase in cancer cases in this study were mainly people between the ages of 40 and 49.
More tumors in the throat and prostate
In the study, data from 204 countries and 29 different cancer types were examined. The most common cancers are breast, lung, stomach and colon cancer. These also caused most of the deaths. However, the biggest increase was seen in tumors in the throat and prostate cancer.
There is also a particularly strong increase in cancer cases in high-income countries. Researchers see the reason for this in the Western lifestyle. Obesity, too much sitting, and consumption of alcohol and tobacco are particularly problematic. Nutrition also plays an important role. Too much red meat, salt, sugar and heavily processed foods are bad for the body.
More problems for society
There are now calls for more examinations for people aged 40 and over. But researchers warn against overdiagnosis. If multiple tests were done at a young age, more cells would be mistakenly seen as cancer cells.
However, good and early treatment is important because 40-year-old patients have different obligations than 70-year-old patients: Many 40-year-olds are still in the middle of their working lives and have to care for their children. (jl)
Source : Blick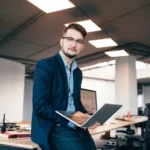 I am Dawid Malan, a news reporter for 24 Instant News. I specialize in celebrity and entertainment news, writing stories that capture the attention of readers from all walks of life. My work has been featured in some of the world's leading publications and I am passionate about delivering quality content to my readers.