class="sc-29f61514-0 kHgAwW">
What really happened on September 26 at the Baltic Sea?
Was it Ukraine? Or the US? Maybe Russia itself? It is still not clear who was responsible for the destruction of the Nord Stream gas pipeline on September 26, 2022. Eight months after the explosions in the Baltic Sea, evidence of Ukrainian perpetrators is mounting, according to a report. There are new tracks.
Metadata from an email sent when the sailing yacht "Andromeda", believed to have been used to transport the explosives, was rented out leads in particular to Ukraine. De Spiegel reported this on Friday. Remains of underwater explosives that were used in both the West and the former Eastern Bloc have been found in the ship's cabin.
Explosives found on sailing yacht
It is now clear to the investigators of Attorney General Peter Frank that the sailing yacht "Andromeda" was used for the explosions. The time of lending also coincides with the time of the crime. Apparently Andromeda was used under false identification documents. And: the remains of the explosive octagen, which does not dissolve in water, were found there. One of the researchers said that the explosive power of this substance was comparable to that of 500 kilograms of TNT. Such a force can do a lot of damage underwater.
The traces coincided with estimates by various intelligence agencies, according to which the authors of the explosions were in Ukraine, the "Mirror" further reported. It is questionable whether the act could have been committed by an "uncontrolled commando" or by Ukrainian secret services and to what extent parts of the Ukrainian government apparatus were made aware of this. The Federal Intelligence Service questions the tracks. However, other media are increasingly reporting that Ukraine is behind the attack. Although not necessarily with the blessing of the government.
At the end of September, the gas pipelines Nord Stream 1 and Nord Stream 2, which run under the Baltic Sea, were damaged by the explosions, the cause of which is still unclear. The explosions caused several leaks in the pipelines built to transport Russian gas to Germany. (AFP/jwg)
Source: Blick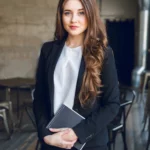 I am Amelia James, a passionate journalist with a deep-rooted interest in current affairs. I have more than five years of experience in the media industry, working both as an author and editor for 24 Instant News. My main focus lies in international news, particularly regional conflicts and political issues around the world.